The Serafina Coin Necklace - Gold Vermeil
Open media in modal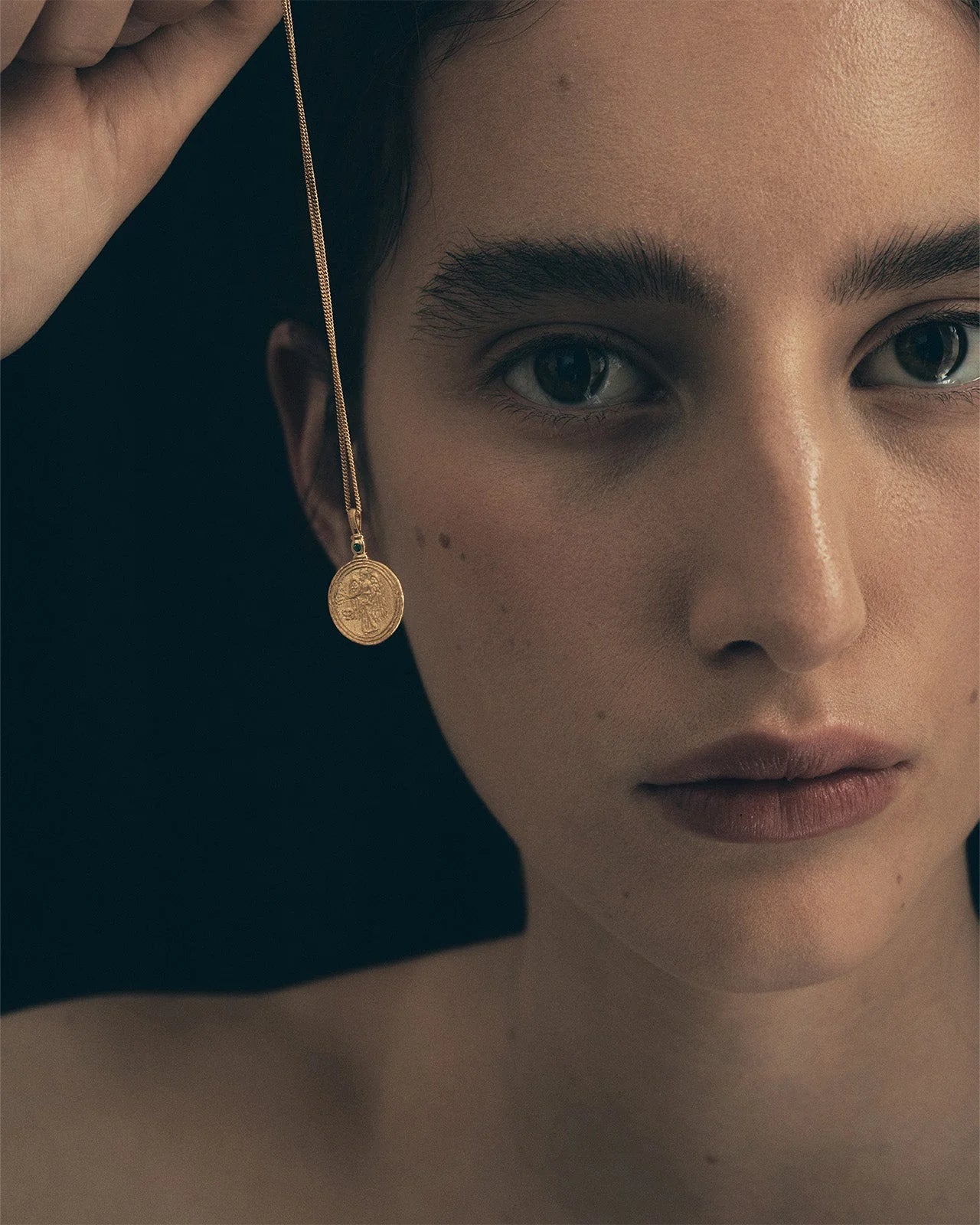 Open media in modal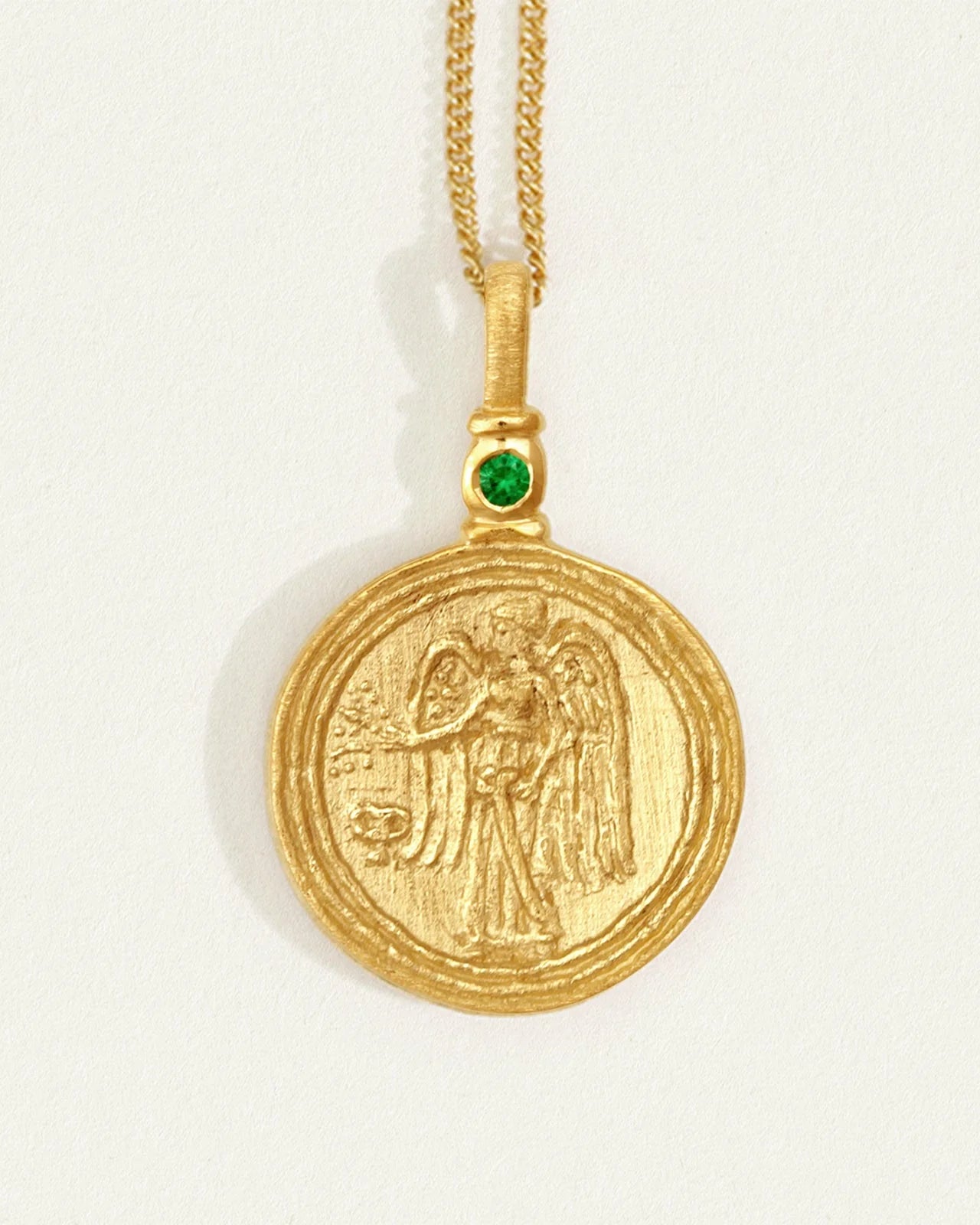 Open media in modal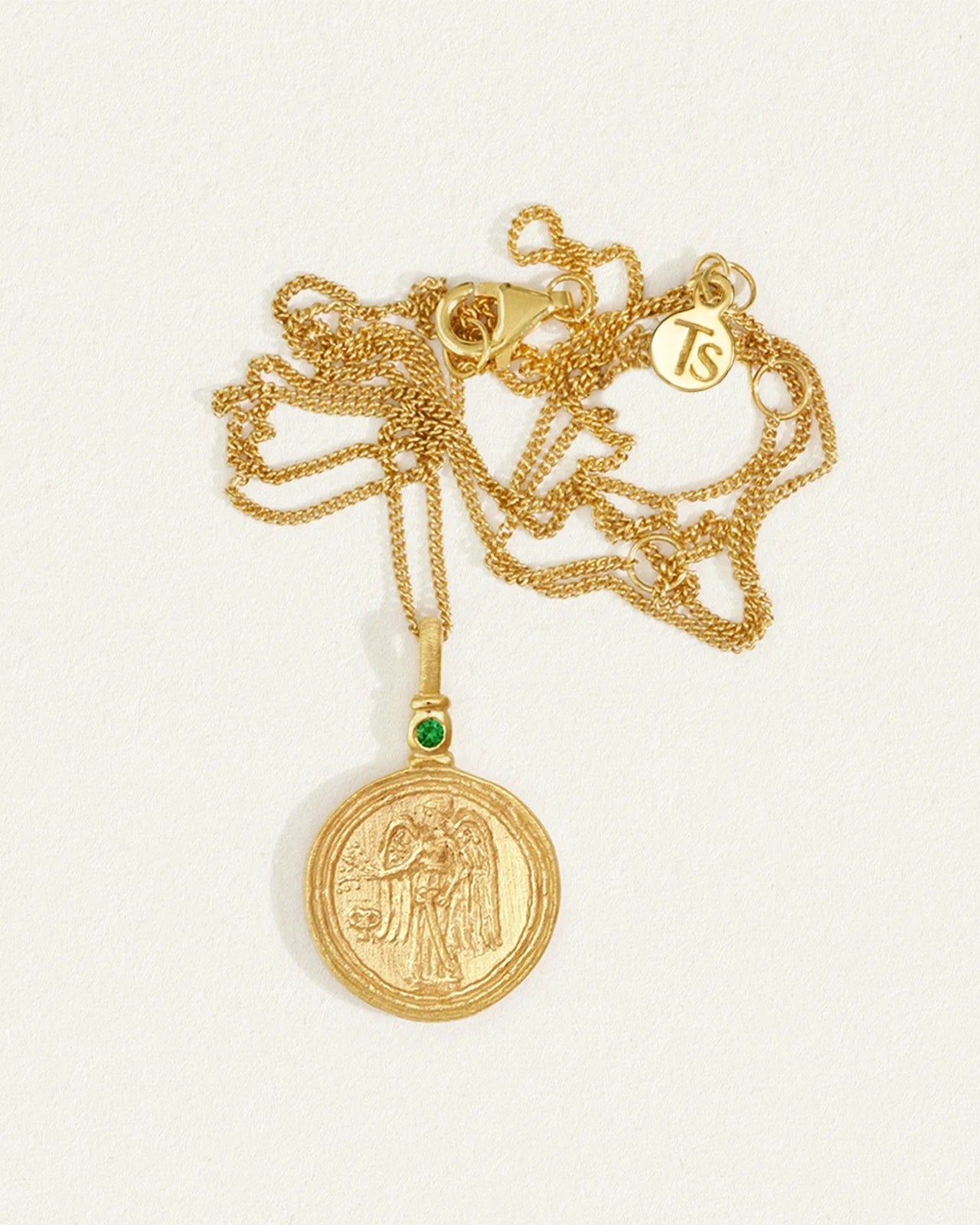 Open media in modal
The Serafina Coin Necklace - Gold Vermeil
The Serafina Coin Necklace in 18K Gold Vermeil is a small coin pendant depicting a Guardian Angel in an aged, antique aesthetic. A small round Emerald sits atop the coin pendant, representing love, compassion and healing. The Serafina Coin Necklace Gold bestows love and protection upon the wearer.
Tax included.
Shipping calculated at checkout.
Materials & Care

Emerald's verdant tones are considered to be the concentrated essence of nature and as such symbolise freshness, growth, renewal and vitality. Emeralds open the heart chakra, and their rejuvenating energy facilitates emotional healing. This precious gemstone was favoured by Cleopatra and was considered sacred to the goddess Venus.

To maintain the lustre of your 18K gold vermeil jewellery, rinse in cold water and gently pat dry with a soft 100% lint-free cotton or microfibre cloth. Avoid drying with tissue or paper towels as this will scratch the gold.

Remove gemstone jewellery before engaging in activities that may cause damage and avoid wearing with clothes that have loose threads or abrasive textures, to prevent snagging. Gemstone jewellery can be gently scrubbed with a soft-bristled or baby-sized toothbrush coated in warm, soapy water to dislodge any dirt.
Size & Fit

Length - 40cm + 9cm extension
Pendant - 15mm x 15mm diameter
Shipping & Returns

Free Standard Shipping

Free Express Shipping on orders over $150 (or $15 for orders under $150)

Australia-wide, applied at checkout. 

Free Click & Collect available

Buy with confidence

Store credit, exchange or full refund within 7 days on full-priced items, read our returns policy. 

Fast Shipping

We're a small business, who's big on service, all orders will shipped within 48 hours of purchase.